Baby Supplies
As you enter the final stretch, you will need to start buying all the baby supplies necessary for your new arrival. It is a constant source of amazement to new mothers, just how much stuff you need to be able to look after a baby. Beyond the changing bag, baby sling, baby monitors and diapers, you'll need to have a vast number of other supplies ready for your return from hospital.
Bathing Baby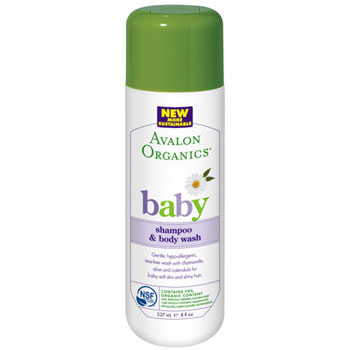 You will only need to give your baby a bath about once a week to begin with, but once they get to around three months bath time may be more of a daily part of their routine. Having the right bath baby supplies will make your life much easier as well as helping to give your baby a love of water. At the very least, you will need:
Infant bath – Baby baths are simple plastic structures that fit inside your regular tub meaning that you can save on water. They usually come with a form fitted seat so that you do not worry about your baby drowning. This seat will also mean that you can wash all the parts of your baby easily, which is important as you need to get between the rolls of baby fat.
Baby towel – the hospital advice for your baby after the bath will be to cuddle them dry. Your baby towel needs to be big enough to go round their whole body as well as having a built in hood to stop their head getting too cold. You should be able to pick one up online for less than $10, so it's worth getting a couple so you don't have to worry about washing and drying it every day.
Baby shampoo – you may be lucky and avoid cradle cap completely, but most babies suffer some sort of difficulty with their scalp as their hair comes in. Baby shampoo is one of the key baby supplies as it helps to open and clean the pores as well as stimulating the hair follicles. Make sure you get the no tears variety, which will not sting your baby's eyes if it runs down their face.
Healthy Baby
The next big bulk of baby supplies, which you need, will keep your baby healthy and clean. The big purchase here is a baby thermometer. It may feel unnecessary to begin with, but the first time that your baby gets a fever will send you into a panic so you will want to have it bought ahead of time. Your options are:
Forehead – the forehead thermometer is the cheapest way to measure your baby's temperature by far and you can pick up a set of strips online for under $5. However, it's not hugely accurate as your baby's skin will warm and cool depending on their room and activity level so you may not get a very accurate reading.
Oral – An oral thermometer is much more accurate than the forehead one but costs a lot more. A simple plastic model will cost $10 while an electronic reader will set you back almost $25 brand new. However, some babies do not like foreign objects being shoved in their mouths while others will clamp down or chew on the tip meaning that the reading will be ruined.
Infrared Family Ear Thermometer TS-110 with 1 second reading
Inner ear – The inner ear, also known as basal, thermometer is the most accurate model that you can get as it sticks right inside their ear where the body temperature isn't affected by the outside environment. However, expect to pay at least $40 brand new. A better option is to buy one second hand and buy replacement covers for a few dollars.
Putting these baby supplies on your shower list will save you a lot of money as well as allowing your friends and family to feel like they are buying you something useful.
More about Baby Supplies
Return from Baby Supplies to Home
---